Antelope Canyon X Photo Tour - 3 hours in Canyon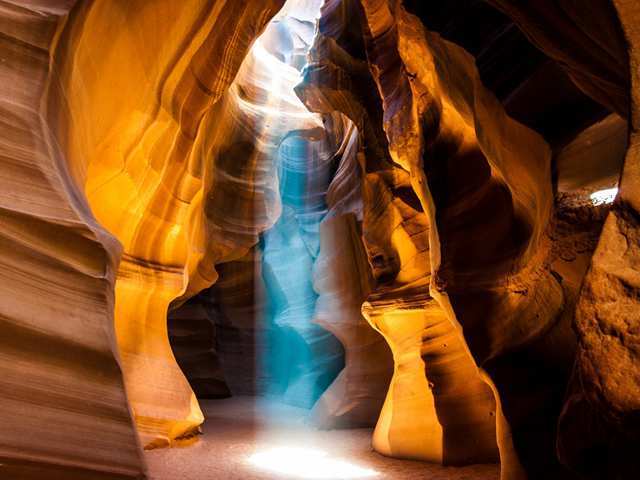 What To Expect
Overview
The 3 hour Antelope Canyon X photography tour begins at the Navajo Nation Reservation. This tour is for photography hobbyists, people looking to spend more time in the canyon and make use of a tripod, or those looking to have a photoshoot in the canyon.

You and your photographer are transported in a 44 to the mouth of Antelope Canyon X, a 3-mile journey. Then, you hike 100 meters into the canyon, where our Taadidiin Tour guides provide a tour through the first slot canyon, then walk 200 meters to the second slot canyon. Stops can be made along the way for the photos.

Antelope Canyon X is named after the Xs carved into the Navajo Sandstone created by millions of years of rainfall and wind.

We do not visit or offer tours to Upper or Lower Antelope Canyon. Tours will be canceled if NOAA issues a flash flood warning for the area.
Related Products
Packages
10am
2-3 Hours Photo Tour, Only 8+ years old allowed
Adult

$159

Child

Same as Adult
1pm
2-3 Hours Photo Tour, Only 8+ years old allowed
Adult

$159

Child

Same as Adult
Things to Know
Included/Exclude
Navajo Permit fee: $8.00/person
Bottle Water
Navajo tour guide tips, $3/person suggested.
Meet Up/Redemption Information
Location
Time
Address
Antelope Canyon X by Tadidiin Tours

Plesae use Google Map for navigation

You are required to arrive at least 45 minutes prior to your entering time to check in.
MP 308 Hwy 98 #3784, Page, AZ 86040
Booking and Confirmation Process
You will receive your booking information instantly via email. In the event that you do not receive an email from us, please check your spam folder or notify us via email.
How To Use
Terms & Conditions
What is the cancellation policy?
Non-refundable reservations cannot be cancelled or modified once submitted.
What if you miss the appointed time or departure date?
Once the booking is confirmed, an absence or failure to show up on the scheduled date or time is a no-show. No refunds or reschedules will be issued for no-shows and late arrivals
Other important information
A tripod and one camera bag are allowed.
Extra batteries/SD cards
This is not a photography class
There are no ladders involved in this tour.
We do not recommend persons with physical limitations or who are pregnant to participate.
Please do not bring pets.
Photographs or video taken for commercial use are prohibited unless accompanied by a valid Special Use permit issued by Navajo Nation Parks and Recreation Department or Navajo Office of Broadcasting Services.
If the canyon is closed due to heavy snow or rain, we will refund you fully afther receive the official notification from local office.
Please provide us with your vaild contact information when place an order. We need to contact you if there are any changes for your order. You are fully responsible for any loss caused by communication with delay.
If you are planning to travel during the holidays (New Year/Christmas), place make the reservation at least one month in advance.
Reviews Scores