Rainbow Bridge and Lake Powell Air Tour, Depart from Page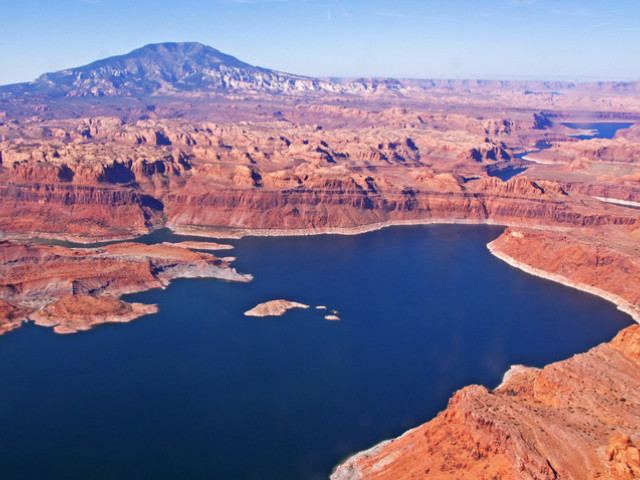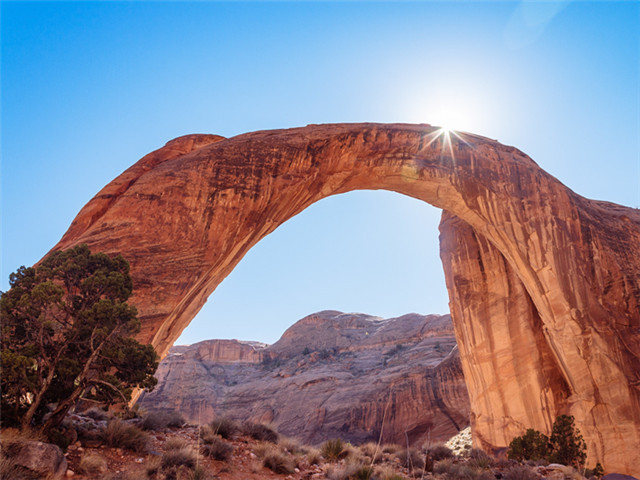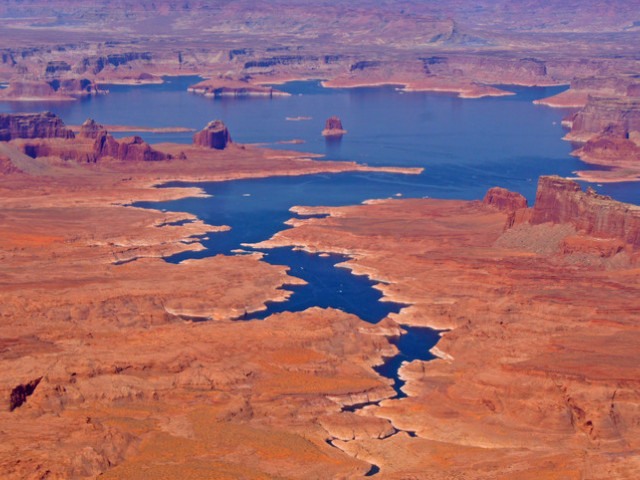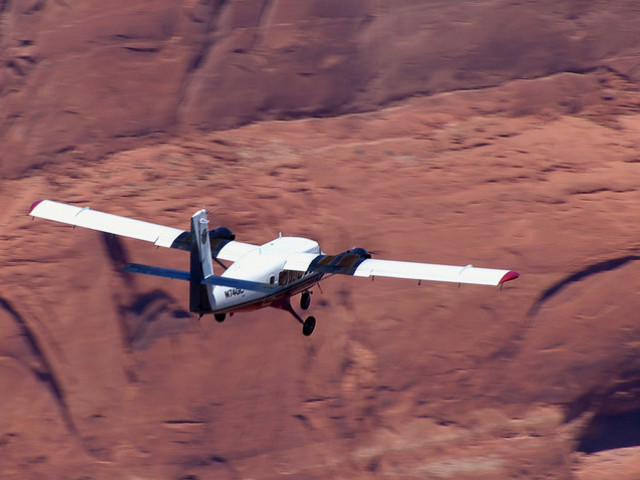 What To Expect
Overview
Discover sights of Arizona's most impressive natural landforms aboard a first-rate touring aircraft! Watch the glimmering waters of Lake Powell expand across the horizon ​and see the twists and turns of its shoreline. At approximately ​2,000 miles in length, the shoreline of Lake Powell ​is actually longer than of the entire US east coast. Vacationers from near and far travel to Lake Powell to enjoy sunbathing, swimming, and water sports of all kinds.
Soon into your tour you will be treated to a most impressive sight: Rainbow Bridge. A favorite amongst photographers both professional and amateur, this colossal sandstone archway was naturally carved by the Colorado River over millions of years. It is the largest natural bridge in the world, but this fragile structure will one day succumb to nature's forces and collapse. We are thrilled to help so many passengers see this magnificent bridge while it still stands!
Flight duration: 30-35 mins. Passengers will have more time to enjoy the incredial aerial view and shoot more beautiful pictures.
Options
Flight departure time
Please arrive at least 30 mins prior to the flight departure time to check in.
Things to Know
Included/Exclude
Approximately 30 minutes airplane tour.
Hotel pick-up service.
Any personal expenses.
Meet Up/Redemption Information
Location
Time
Address
Page Municipal Airport

Hotel pick-up service not provided. Please arrive the airport to check in at least 30mins prior to your flight departure time.

Please check the confirmation for your detailed flight departure time.
Grand Canyon Airlines Terminal, 238 10th Avenue Page, AZ 86040
Booking and Confirmation Process
Due to high demand, inventory is mostly synchronous but sometimes not. Our consultant will check real time availability onsite and confirm seats.
You will receive your booking information instantly via email. In the event that you do not receive an email from us, please check your spam folder or notify us via email.
How To Use
Terms & Conditions
What is the cancellation policy?
Cancellation Period
Policy
8 or more days prior to tour departure date
25 cancellation fee
7 days prior to tour departure date
Non-refundable
What if you miss the appointed time or departure date?
Once the booking is confirmed, an absence or failure to show up on the scheduled date or time is a no-show. No refunds or reschedules will be issued for no-shows and late arrivals
Other important information
Please arrive at least 30mins prior to your flight departure time to check in. Please bring your valid official ID for check-in.
You may bring a bottle of water, however the bottle is not allowed to be opened in the aircraft.
Cameras and phones are allowed and encouraged, but please be aware that the use of "Selfie Sticks" and extending camera poles are strictly prohibited in and around the aircraft.
Layered clothing is recommended through the months of March to September, and winter clothing should be worn from October to mid-March.
Passengers weighing 300lbs (136.36kg / 21.43 stone) or more will be charged a fee for an additional comfort seat. This fee is based on the product and ranges from $50 to $200.
We are not responsible for changes, delays or rescheduling caused by inclement weather or mechanical breakdown. No compensation will be issued.